the people behind two gulfs crab

Who are Karen & Dennis Holder?

---
Two Gulfs Crab Story

---
Dennis spent his youth growing up in the then sleepy fishing town of Port Lincoln in South Australia as one of four sons to his trailblazer fisherman father.
As a young child, Dennis' father Tom moved the family from Port Lincoln to Ceduna to take up the very first experimental prawn permit. The young family of six lived in a caravan while Dennis' father took to the seas to provide for his family and as a result, Dennis grew up witnessing the value of hard work and persistence. He had a strong yearning to join his father at sea but as there was no room on the boat (being the second boy of the family) Dennis chose to pursue a different career avenue taking up training and a job in diesel mechanics........was his heart satisfied? No.
Karen grew up in a close family on a generational family farm in Ceduna, South Australia. Karen was the eldest of her siblings and farm life gave her a deep understanding of the meaning of self-employment and the value of primary production.Whilst Karen loved her family and living on the land, she had felt from a young age she wanted to do something more.
At the age of 19 Dennis met the then 16 year old Karen at a country social and shortly after that they became an enviable couple. They always knew, even at such a young age, that they had found the right person for each other.
While still dating, Karen and Dennis were one day sitting on the beach when Dennis proclaimed suddenly, I want to be a crab fisherman, and told Karen about his dream. Karen was excited about the opportunity and the thought of starting a venture together. The idea of creating something that is uniquely yours made Karen feel alive.
Karen at 20 years of age and Dennis at 23, got married and the two young, ambitious and entrepreneurial newlyweds started their fishing adventures. They hooked up their boat to their green truck and hit the road to Adelaide in their little Ford escort with nothing but an idea and a loose plan. It was this ambitious drive, which over the next 20 years, has evolved into the much loved Two Gulfs Crab brand.
Today Dennis is still firmly at the helm, and Karen the engine room of the Two Gulfs Crab venture that operates out of their facility in Largs Bay, Adelaide.
Both Karen and Dennis are widely recognised and respected in the Australian seafood industry with Dennis a Nuffield scholar, President of Wild Catch SA and a Board member of Seafood Industry Australia and Nuffield SA. Karen is a graduate of the National Seafood Industry Leadership Program, President of the Crab Association, is a RIRDC finalist and a SA Women's Industry Network and Women's Industry Network Seafood Community Board member.
The couple's tenacity to be the biggest, the best and very active within Australia's fishing industry allows you to enjoy the fruits and love of their labour - the spectacular Two Gulfs Crab.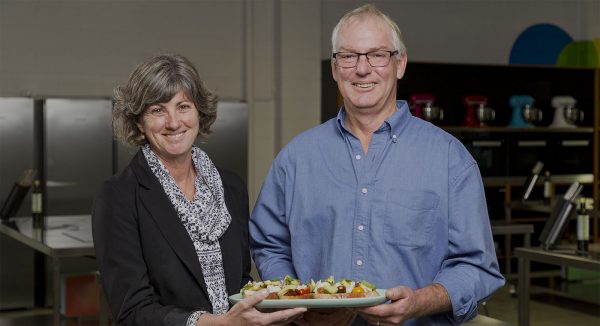 Karen and Dennis Holder
Company History

How we started Two Gulfs Crab
1985 – The passion begins
First Blue Swimmer Crab permits issued in Streaky Bay, South Australia. Dennis wants to have a go at the experimental fishery so a permit is obtained.  Dennis obtains a little fibreglass fishing boat where he designs and develops a bespoke "super structure" sparking his love of boats fit for purpose.
Early 1986 – Our first crabs
Dennis began fishing on their own for the first time with old crab pots bought from Streaky Bay fishers. Dennis learns to be a crab fisherman catching four tonnes in his first year. There was initially no market for their crabs so Dennis and Karen had to bang on every door they knew to sell their catch.
Late 1986 – Western fishing region closed
Karen and Dennis have now been fishing on their own for eight months when authorities declared the western fishing region to be closed.  At this time, the Gulf of St Vincent had only two licenses to fish – one was dormant and never activated and one license was available for commercial fishing.
1988/89 – A family business

Karen and Dennis apply to activate the dormant permit and were successful.  Karen and Dennis move to Adelaide and built 100 crab pots by hand. This involved all of Karen and Dennis' family sitting around on the lounge room floor building pots!
1990- A partnership – Jo Jos Fish
1990 – Dennis and Karen's catch is now sold exclusively to Jo Jos Fish after they called out of the blue and wanted to buy their crabs.  Karen and Dennis took a chance on Jo Jos Fish which resulted in a successful 20 year partnership together.  Jo Jos would take their crabs to Melbourne and sell independently . this allowed Dennis to focus on fishing and for the couple to start a family.
1991 – A new born, and a new boat!

1991 – Dennis and Karen's first child Jenna is born.  By now the couple had ascertained there was a future in crab fishing and so bought the Indian Breeze, a 42 foot, second hand lobster boat.
Early 1994 – Pot Luck!

Early 1994 – The Blue Swimmer Crab industry was now under discussion to go to a quota system. At this time, Dennis was an active committee member and was a critical influencer of the crab management strategies we know today. Dennis and Karen changed their business model in preparation for the new quota system coming into force and bought the Pot Luck.  Dennis undertakes extensive moderations to the Pot Luck enabling the ability to do live crabs and started experimenting with 2m pots.  The couple are the first to do live crabs to market.
Mid 1994 – The family grows
Mid 1994 – Karen and Dennis' second child Ryan is born.  Fishing remains steady.
Late 1994 – A great loss
Late 1994 – Dennis' father Tom Holder tragically dies by drowning in the Great Australian Bight whilst trawling after being knocked overboard with a net. Tom was a sounding board for Dennis and now the young fisherman had to make decisions all on his own.  Tom's body never found.
1996 – A new future

1996 – The Blue Swimmer Crab fishery goes to quota and is now no longer known as an experimental fishery.  The decision was supported by Karen and Dennis despite losing quota.
Early 2000 – A new arrival
Early 2000 – Dennis and Karen's youngest child Sophie is born.
2000 – Two Gulfs
2000 – Dennis and Karen's crabs are no longer sold to Jo Jos.  They decide to take the next big jump and purchase a license for the Spencer Gulf giving them the ability to fish in both the Gulf of St Vincent and the Spencer Gulf.  The combination of the two licenses created the name "Two Gulfs Crab" and makes Dennis and Karen the biggest crab fishers Australia.
2001 – Bad luck for Pot Luck

2001 – The Pot Luck is defected at the biannual survey because of delamination from the manufacturer (fibreglass sheeting had come away from the core).  To keep fishing, Dennis and Karen had to lease two boats and the Pot Luck had to be trucked to Western Australia for repair.  She was out of the water for 12 months.
2004 – An important find
2004 – Dennis' father's partial  body discovered and recovered allowing the family to finally grieve.
2007 – The Grey Ghost comes to life!

2007 – The Grey Ghost boat was built by Dennis which created the first concept boat for crabbing. The Grey Ghost was a catamaran designed for day fishing and Dennis' new concept was the first of its kind.
2010 – The Silver Spectre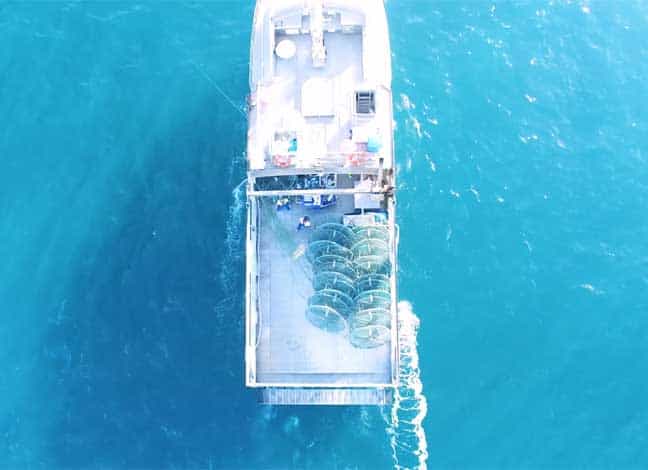 2010 – The 24m Silver Spectre is built (named by their eldest daughter) and the couple's dream of a catching operation on a single vessel is realised.  The Silver Spectre is a culmination of Dennis' vision for the perfect bespoke boat. Drawing upon his diesel mechanics background, Dennis designed and managed the entire custom project, including the development of state of the art equipment (e.g. the hydraulics and the pot shaker).
Early 2012
Early 2012 – Not long after the Silver Spectre was launched, the crab fishery in the Gulf of St Vincent was declared closed for six months and quota was reduced due to low catches.  The reported low catches was attributed to a massive influx of Snapper coming into the Gulf.
Late 2012 – Seafood Industry Leadership

Late 2012 -Karen graduates from the National Seafood Industry Leadership Program.
2015 – Nuffield Scholarship
2015 – Dennis awarded a Nuffield scholarship and his love for electric and battery powered boats blossoms.
2016 – RIRDC Finalist
2016 – Karen awarded a Rural Industries Research and Development Corporation (RIRDC) finalist.
2017 – Secure supply of Blue Swimmer Crabs to market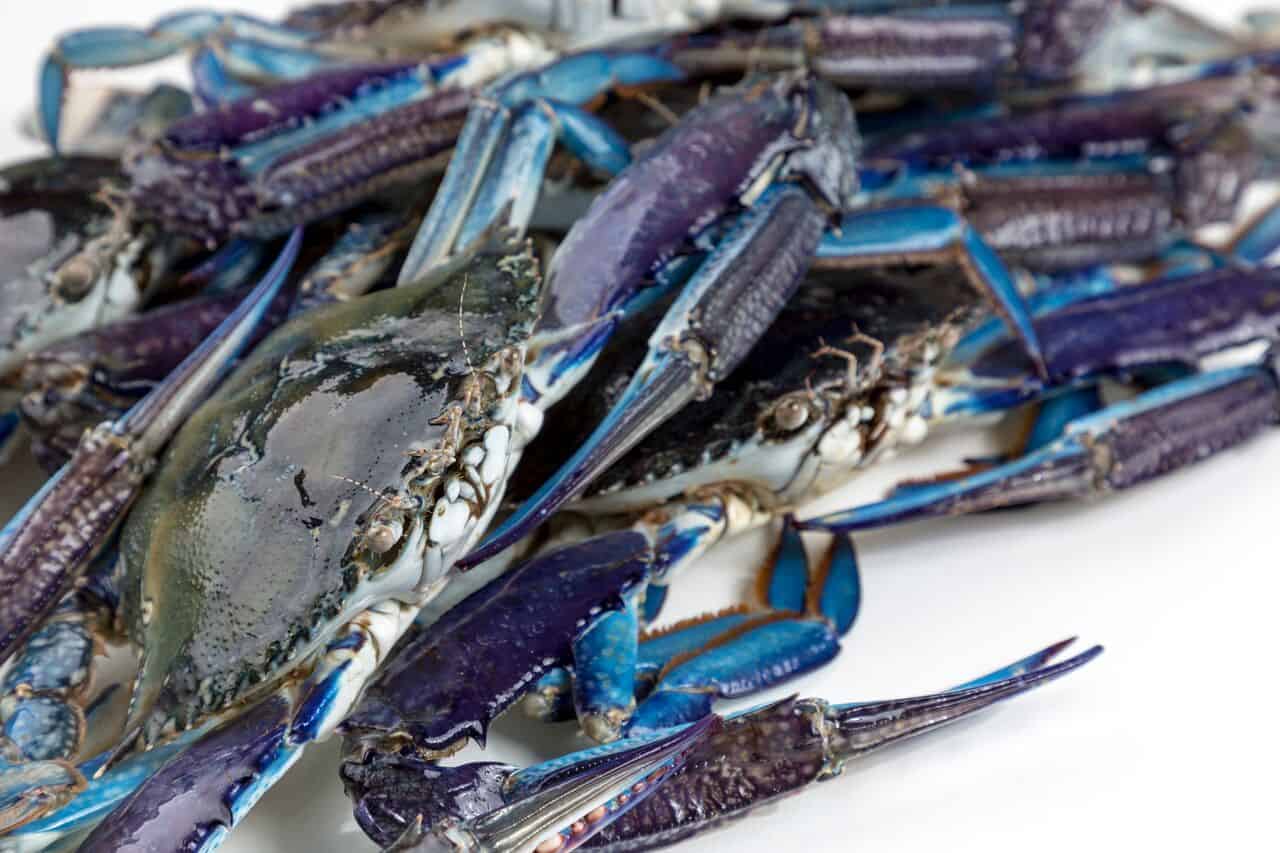 2017 – 240 tonnes of Blue Swimmer Crab per year are now caught with two full time skippers and seven staff enabling the couple to fish all available days of the season from 16th January – 20th December.  This ensures a consistent supply to the market all year round.
2018 – Two Gulfs Crab brand launch!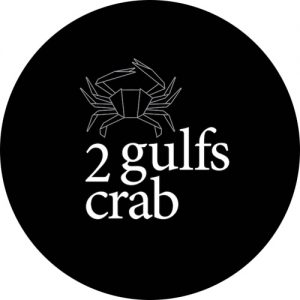 2018 – The official Two Gulfs Crab brand launched
---
Looking for Two Gulfs Crab?
We are available from South Australia, from retailers and restaurants throughout Australia...and you can contact us here for special orders.